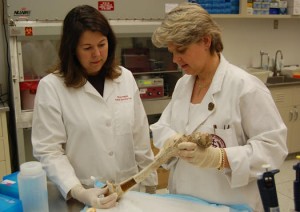 Healthcare is a vast field with many opportunities for entry and advancement for job seekers. Having an advanced degree can make employees more competitive in the healthcare field when seeking a higher position. Many schools now offer online degree programs in the area of Health Science. Pursuing an online course of study in healthcare is beneficial to potential healthcare employees who require a flexible schedule, but wish to obtain an advanced degree in their field to upgrade their skills and increase their marketability.
Health-science-degree.com ranked the top 10 schools which offer online Health Science degree programs. The rankings are based on quality of education and institutional reputation. Obtaining a Health Science degree from any of the schools listed is certain to give prospective employees an added competitive edge in the job market.
Each of the schools listed below are respected, accredited colleges and universities.
1. Arizona State University – Bachelor of Applied Science in Health Sciences
Cost: $442.00 per credit hour
2. Indiana University-Purdue University Indianapolis – Bachelor of Science in Health Sciences
Cost: $254.10 per hour for residents/$936 per credit for non-residents
3. University of Missouri – Bachelor of Health Sciences
Cost: $269.40 per credit for residents/$470.30 per credit for non-residents
4. University of South Dakota – B.S. in Health Sciences
Cost: $289 per credit hours
5. Bellevue University – Bachelor of Arts in Health Science
Cost: $370 per credit hour
6. Nova Southeastern University
Cost: $645.00
7. University of West Florida – Bachelor of Science in Health Sciences
Cost: $214.95 per credit for residents/$644.34 per credit for non-residents
8. Keiser University – B.S. Health Science
Cost: $15,064 per year
9. South University – B.S. Health Science
Cost: $15,910
10. Thomas Edison State College – B.S. Health Science
Cost: $5,435 for residents/$7,950 for non-residents