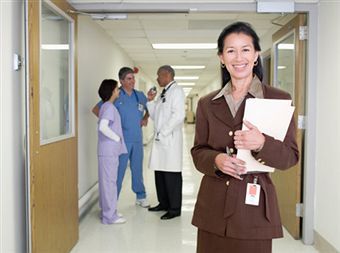 As a recession-proof industry, interest in the healthcare field is rapidly growing, and more and more students are enrolling in healthcare degree programs. In response, many universities are seizing the growing trend as an opportunity to expand and offer online healthcare administration degree programs, as well as online business degree programs which include an emphasis in healthcare. Greater job stability and increased flexibility and availability of education programs make healthcare an excellent course of study for students who are interested in the medical field and may have limited schedules or may otherwise require a more flexible learning environment.
Healthcare-administration-degree.net provides a ranking of the top 10 online healthcare degree programs. The list consists of the top ten colleges and universities which offer the best online bachelor degree program in healthcare administration and/or healthcare management.
All programs listed are offered by regionally accredited colleges and universities, and obtaining the degrees mentioned are beneficial in seeking a career in the healthcare field. Many of the schools listed are highly respected by employers and potential colleagues in the healthcare industry.
1. University of Minnesota-Crookston – Bachelor of Science in Health Management
Cost: $430.77 per credit
2. Colorado State University-Global Campus – Bachelor of Science in Healcare Administration and Management
Cost: 350.00 per credit
3. Drexel University – Bachelor of Science in Health Services Administration
Cost: $690.00 per credit
4. Northeast University – Bachelor of Science in Health Management
Cost: $335.00 per credit
5. Bellevue University – Bachelor of Science in Healthcare Management
Cost: $370.00 per credit
6. Liberty University – Bachelor of Science in Business Administration – Healthcare Management
Cost: $365.00 per credit for part time/$325.00 per credit for full time
7. New England College – Bachelor of Science in Healthcare Administration
Cost: $31,394 per year
8. Grand Canyon University – Bachelor of Science in Health Admiistration
Cost: $465 per credit
9. Hodges University – Bachelor of Science in Health Administration
Cost: $490.00 per credit
10. Strayer University – Bachelor of Business Administration – Healthcare Administration
Cost: $1,700 per course
Source: Top 10 Best Online Healthcare Administration Degree Programs