Alternative medicine is a growing field of study as more people take responsibility for their health and preventive health care needs. Alternative medicine often offer patients more natural health care options than traditional, pharmaceutical backed medical practices. Students who seek to gain higher education in the field of alternative medicine have a variety of career options available to them upon completion of their academic programs. Career options in alternative medicine can relate to food, therapeutic services, and education. Advantages of gaining a degree in alternative medicine are the opportunity to help others reverse health problems, enhanced personal health, and the high growth career opportunities available.
Hippocrates, a famous ancient, healthcare practitioner stated, "Let food be thy medicine and let thy medicine be food." Modern alternative medicine practitioners are still taking his advice today. This opens the doors for educated people within this field to effectively work in health food stores, Kansas agri-tourism businesses and farms, and many types of upscale healthy restaurants.
Health Food Store Employee
Average starting salary: $10-17 per hour (Note that average salaries may vary based on job location and candidate experience level.)
Career path: Manager or Owner of Health Food Store
Upscale Healthy Restaurant Employee
Average starting salary: $14.00 per hour
Career path: Healthy Restaurant Owner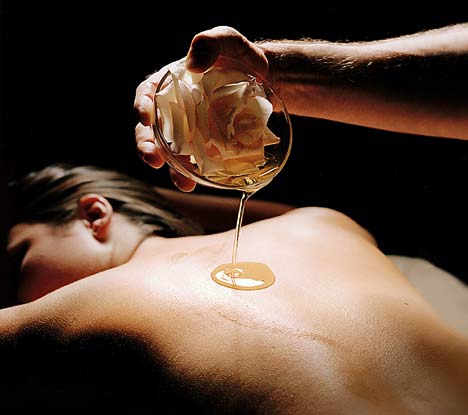 Some of today's health spas focus on overall anti-aging methods that have their roots in the field of alternative medicine. The operators of these state of the art health spas want to create an environment where the guests not only come to relax and rejuvenate, but they actively fight the aging process through the use of alternative medicine techniques. They want their guests come away from the experience armed with knowledge to make lasting healthy lifestyle changes. This opens the doors for alternative medicine majors to work as interns and later as health consultants with these upscale health spas. Alternative medicine majors have the option to think globally because people the world over want to halt and reverse the ageing process; these health spa facilities are popping up around the world.
Health Spa Assistant
Average salary: $39K/year (this position requires a minimum of two years experience)
Career path: Alternative Healthcare Consultants
Other natural therapeutic services such as chiropractors, colon therapists, and physical therapists have offices in which alternative medicine majors could work in an administrative capacity. Because of the scarcity of these positions, the competition for them is fierce. However, they are worth pursuing for those who wish to gain experience running their own therapeutic service practice. Alternative medicine majors should look for naturopathic health care facilities such as West Side Family Medicine in Lawrence, Kansas or Counselman Chiropractic Clinic in Topeka, Kansas when searching for these types of positions.
Alternative Medicine Administrative Assistant
Average salary: $33K/year (the desired but not required experience level for this job is two years)
Career path: Alternative Medicine Professional
Career options relating to natural health education is also an attractive option for alternative medicine majors who wish to someday pass on the valuable knowledge they have gained. Natural health education can be anything from formally working as an alternative medicine professor's assistant to writing for a natural health blog.

Alternative Medicine Teacher's Assistant
Average salary: $40K/year
Career path: Alternative Medicine Professor, Alternative Medicine Education Center Operator, Alternative Medicine Author
Alternative medicine majors have many career opportunities open to them while they are still pursuing their degree and many more opportunities become available to them after the completion of their degree programs. More importantly the alternative medicine career field allows people to pursue a passion for good health.
Arthur Frost blogs for Business Research Guide, focusing on such resources as the guide to Best Online Degree Programs in Alternative Medicine, among others.